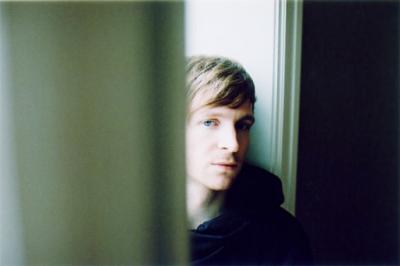 What do you think of when I say Iceland? Probably an ash cloud. But this should change soon and you will think of music. Especially the music of Olafur Arnalds. The Icelandic musician is a busy guy. He has just finished his first tour in China, will be touring Europe in may and releases his new album ...and they have escaped the weight of darkness on the 17th of may. Apart from that he is one half of the Techno project Kiasmos and composes music for other artists like the German heavy metal band Heaven Shall Burn. Lucky me, he was in London and willing to spend a few minutes with to talk.
music is okay: The range of your musical activities is quite diverse. You're releasing your new album in may, are part of the techno project Kiasmos, you're composing music for other bands as well and you also did the music for the Wayne McGregor ballet Dyad 1909. On a musical map, do you have something like a hometown?
Olafur Arnalds: No, I wouldn't say that, not at all. I just want to be good at myself and I like different things. It's really that simple. I'd like to try everything, music is just music. So, I don't look at music in genres, for me it's all in the same pool. I want to study some some really far away music, I did some stuff with a Klezmer band some time ago. Doing more like this and trying to incorporate it with Western music, these are things I'm always working on.
music is okay: I find it really hard to describe your music. It's not only contemporary classic, it's not pop, it's not chamber pop. But, what is it? How would you describe your own sound?
Olafur Arnalds: Well, I say it doesn't really matter. For me these things are actually so stupid. It doesn't matter to anyone whether I'm turning pop into classical music or classical music into pop. I'm somewhere in between and I don't care how people want to phrase it. I they call it neo-classical, or post-classical or modern-classical, in the end it's all the same thing: it's just music.
music is okay: Your new album is coming out soon. What can we expect?
Olafur Arnalds: I wanted to make the music on the new album more accessible. It's incorporating more pop elements then I did on the previous albums. And it's not only piano and strings, I'm working with more instruments. I've also spent a long time arranging the songs in the studio, recording layer after layer and all sorts of synthesizers. I'd say it sounds crispier then my previous recordings. I don't want to repeat myself musically and this time I decided to do something heavily produced.
Ólafur Arnalds – Hægt, kemur ljósið (Official Video Trailer) from Erased Tapes on Vimeo.
music is okay: Let's talk about the contemporary classical music scene. There are many things going on at the moment with musicians like Nils Frahm or Greg Haines or yourself. What do you think about this developments?
Olafur Arnalds: I think it's great, a few years ago I was one of like three musicians and many people did music behind closed doors. But now they're releasing albums and touring, it's great. And if I am a part of helping to open up this world to the audience and get people more interested, I can be very proud and happy. Anyway, I wouldn't call myself a neo-classical composer, I don't associate much with that term.
music is okay: You have just finished your tour in China and it was a great success. You did a lot of interviews, some of your shows were sold out. How come that people are so excited about your music in China?
Olafur Arnalds: I think Chinese people have a lot of respect for classical music in general. And there are more younger people interested in classical music then in Europe. I think the people are more craving for something new then they do over here.
music is okay: Tell us a bit about the Icelandic music scene.
Olafur Arnalds: The Icelandic music scene is very varied. There are a lot of different things happening, maybe more than in other countries. But that's what often happens on islands and small countries, for example the Faroe Islands. There are a lot of really great bands coming from there. And the other thing is that people have to work together and support each other, because as an island you're more cut. The musical scene is often your audience, when you're playing a gig in Iceland, it's all very close. And if you try to do things on your own, you will end up alone.
music is okay: Last year you did something which really impressed me, because I thought the idea was fantastic. For seven days you released a song a day via twitter for free. Afterwards these seven songs were released as a "proper" record (Found Songs) and the booklet was made out of pictures your fans could upload via flickr. Where did this idea come from?
Olafur Arnalds: I had some ideas for songs and I knew they wouldn't end up on my new album. But I wanted to finish those ideas, to get them out of my head and I wanted to give them away for free. There was no real reason for this, maybe I thought people didn't want to pay for them. So I decided to take one week to get these songs "out of my way" for a fresh start. And after the first day I had the idea to give people an opportunity to upload photos and stuff on flickr. There was no plan to release the Found songs as an album, but when we decided to do so, I wanted to use all these photos people had sent me as artwork for the booklet.
music is okay: How does it feel for you to see that your work inspires other people and they're sending photos and videos they've made? For instance the beautiful video for Ljosio from the Argentinian artist Esteban Diacono.
Olafur Arnalds: That's what keeps me going. I wouldn't do music if I couldn't inspire people. It's the main purpose for me.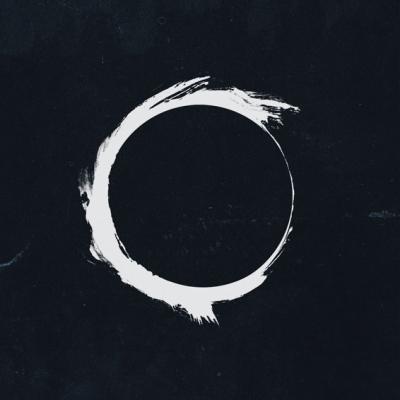 Pre-order ...and they have escaped the weight of darkness and get a free mp3:
http://www.erasedtapes.co.uk/
Olafur Arnalds on myspace:
http://www.myspace.com/olafurarnalds
See Olafur Arnalds live:
07.05.2010 Leipzig, PopUp Festival
08.05.2010 Berlin, Friction Festival
09.05.2010 Stuttgart, Rosenau
10.05.2010 Munich, Café Muffathalle
11.05.2010 Bern, ISC
12.05.2010 Brussels, Ancienne Belgique
13.05.2010 Antwerp, Arenbergschouwburg
15.05.2010 Utrecht, Tivoli
16.05.2010 Ottersum, Roepaen
01.07.2010 Manchester, The Bridgewater Hall
links for tickets:
Leipzig
http://www.leipzig-popup.de/
Berlin
http://www.frictionfest.com/
Stuttgart
http://www.rosenau-stuttgart.de/
Munich
http://www.muffathalle.de/
Bern
http://www.isc-bern.ch/
Brussels
http://www.abconcerts.be/nl/
Antwerp
http://www.provant.be/
Utrecht
http://www.tivoli.nl/
Ottersum
http://www.cultureelpodium.nl/
Manchester
http://www.bridgewater-hall.co.uk/
bangbangrockandroll - 28. Apr, 11:15
4892 read