09.05.2010 @Festsaal Kreuzberg, Berlin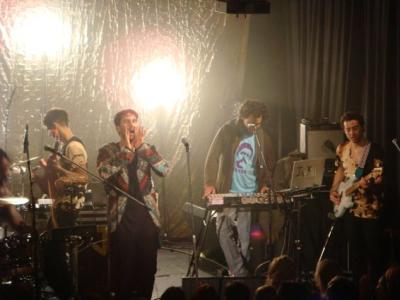 Isn't it good that there are some things in this world you can always rely on? Like your mum's roast pork or the fact that the next James Cameron film will be the most expensive one ever made. Going to a Jamie Lidell concert is something like it. Whatever it is that will happen there, it will be something amazing.
His new album COMPASS is funky, sexy and damn hot and a pretty successful fusion of what he has done so far.
From uplifting soul songs like on JIM and tough funk-beats like on MULTIPLY, it somehow seems to me that he has found his sound, COMPASS is an awesome grown-up record.
When he entered the stage and after playing two chords, the scales fell from my eyes: he is the lost child of Sheila E. and Prince. There is no doubt about it. He is an onstage-tornado rotating between drums, microphone, guitar and his electronic gadgets, I don't know how he survives an entire tour. I was sweating like a pig from simply standing and watching the show, he was all smiles like there's nothing more relaxing than whirling across the stage. He's a maniac...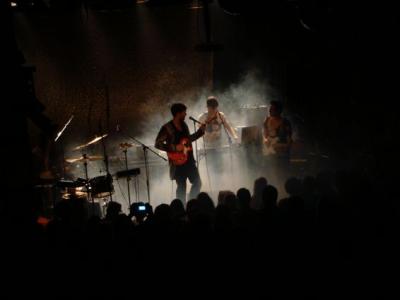 With his three piece band he performed a lot of new material including THE RING, ENOUGH IS ENOUGH, SHE NEEDS ME and of course the title track COMPASS. As usual the crowd went crazy when he played MULTIPLY and ANOTHER DAY, I personally loved the Beatbox version of A LITTLE BIT OF FEEL GOOD and the "if MacGyver had a Laptop and a mic"-version of YOU GOT ME UP.
So, all that's left to say is: if Jamie Lidell is coming to your hometown, buy a ticket and go. If he's not coming to your hometown, travel to another city, another country or another continent and buy a ticket in advance. Your reward shall be a long life full of happiness and satisfaction. And funk.
http://www.jamielidell.com/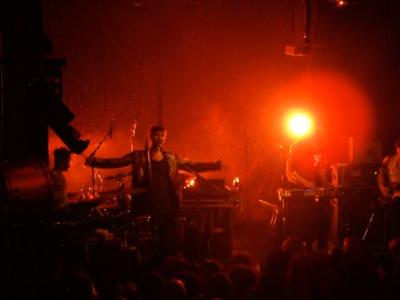 bangbangrockandroll - 10. May, 18:17
4231 read