17.04.10 @Union Chapel, London
Daylight Music is a regular event presented by ARCTIC CIRCLE and the UNION CHAPEL, where you can listen to ridiculous talented artists for free, in this ridiculous beautiful Victorian church. Sounds good, doesn't it? Yes, it does. And you can have it every saturday from midday to 2pm at the Union Chapel in Islington.
Check out the upcoming events here:
http://www.unionchapel.org.uk/
http://jointhecircle.net/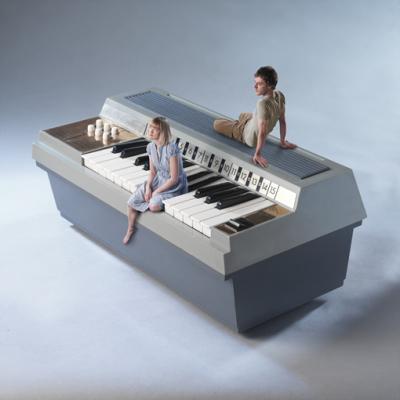 Listening to the first act CORTINA DELUXX almost brought me to tears. And I mean it. JoJo Thomas' brilliant and clear voice, her piano playing, Danny Norbury and Jon Thorne on Cello and Double Bass, was... wow. Without any exaggeration this performance was stunning, mind-blowing and overwhelming at the same time. I didn't even dare to breathe and I'm pretty sure the audience felt the same. There was not a single noise and I could actually see some real tears. Her last song was a version of the rather cheesy "Till there was you", but she turned it into something completely different.
Buy their EP CORTINA DELUXX on Humble Soul, listen and enjoy.
http://www.myspace.com/cortinadeluxx
http://www.humblesoul.net
The second act was the Manchester based JO ROSE. I'd say he takes you on a "folk-with-a-touch-of-anti" journey from Tennessee via California to Manchester. And listening to someone who's obviously made for what he's doing, gave me a wonderful fuzzy feeling. I absolutely loved his powerful and throaty but sort of fragile voice that perfectly merged with his guitar and piano playing. He reminded me a bit of Townes Van Zandt without depression and drugs.
JO ROSE is unsigned and hasn't released anything yet. That's a real shame and I hope it'll change very soon. But thanks to the world wide web, you find him and his music on myspace, facebook, twitter and his blog.
http://www.myspace.com/thisisjorose
http://www.facebook.com/pages/Jo-Rose/96089102082?ref=search&sid=685662395.834536886..1
http://joroseblog.blogspot.com/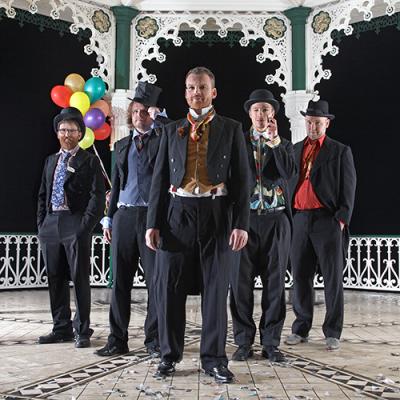 The third act playing was THE MISERABLE RICH. Their new album OF FLIGHT AND FURY is already released in Germany, Austria and Switzerland and will be released in the UK on 31st of may. They're touring Europe at the moment, so seize this opportunity and see them live. Otherwise you will miss a) this enchanting and wonderful music called chamber pop, b) truly funny and well written lyrics, c) five absolutely likable "anti-postar" guys and d) some sort curious glockenspiel instrument, I have never seen before.
20.04. Hamburg, 21.04. Berlin, 22.04. Dresden, 23.04. Halle/Saale, 24.04. Hannover, 25.04. Köln, 27.04. Würzburg, 28.04. Nürnberg, 29.04. München, 30.04. Salzburg, 01.05. Steyr, 02.05. Wien, 03.05. Graz, 05.05. Vevey, 06.05. Zürich, 07.05. Stuttgart, 08.05. Frankfurt, 09.05. Schaffhausen, 12.05. Paris
Check out the exact venues and the music on myspace:
http://www.myspace.com/themiserablerich
Buy the new album on iTunes:
http://itunes.apple.com/de/album/of-flight-fury-bonus-edition/id362289070
bangbangrockandroll - 20. Apr, 10:00
2374 read